Speakers Gallery
CATHERINE WINES
Co-founder,
WorldRemit
Catherine co-founded WorldRemit in 2010, convinced that digital innovation would enable faster, lower-cost money transfers around the world. Her current board responsibilities focus on corporate governance and compliance. She represents the company with keynote appearances at major conferences and in the international media, talking on fintech, innovation and women in business.
A qualified accountant, she has extensive international experience and deep knowledge of the money transfer industry. She has held a number of previous corporate leadership roles. At Coinstar Money Transfer, she was a regional director, actively involved in scaling up the business the UK, Ireland and Benelux. Catherine is a member of the Institute of Directors and the professional accountancy body, ACCA. She served on the UK governments' Remittances Task Force established by DFID between 2006 and 2009.
MAREK ZMYSLOWSKI
Co-founded Jumia Travel, HotelOnline.co
Marek Zmysłowski is a Polish-born, experienced entrepreneur and executive, focused on online businesses in Frontier and Emerging Markets.
He co-founded HotelOnline.co – a Hospitality Technology Company, and Jumia Travel – Africa's Biggest Hotel Booking Portal, with backing from Rocket Internet and Goldman Sachs. In 2014, he was chosen as one of the Ten Most Important People in Tech by IT News Africa Magazine. He is a Lead Mentor at Google's Launchpad and World Bank's XL Africa Program.
Marek is also a former snowboard instructor and holds a racing license in motorsports, but his real dream is to be a stand up comedian. Hopefully a funny one.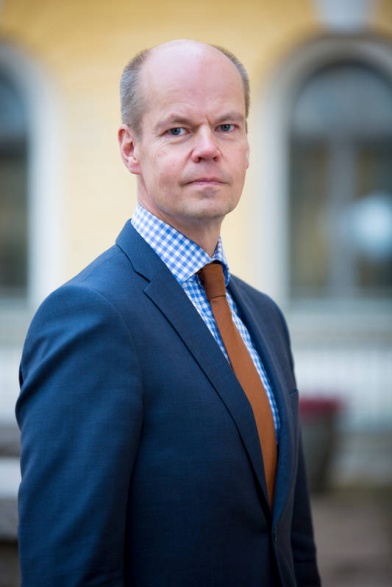 Olli-Pekka Heinonen
Director General, Finnish National Agency for Education
Before his current position he worked as a State Secretary at the Ministry of Finance of Finland. He was also responsible as a State Secretary of the portfolios of Ministry of Education and Culture, Ministry of Internal Affairs, and Ministry of Foreign Trade and Development.
Before that he acted as a State Secretary at the Prime Minister's Office and was responsible for organising and leading the Prime Minister's Office. Before joining the Prime Minister's Office in March 2012, Mr Heinonen worked for 10 years as a Director in the Finnish Broadcasting Company. Mr Heinonen has been Minister of Transport and Communications (1999-2002) and Minister of Education (1994-1999). Mr Heinonen has also been a Member of the Parliament of Finland (1995-2002). Mr Heinonen has had a number of positions of trust serving the society in a wide scale. Mr Heinonen holds a Master's degree in Laws. He is married and has three children.
DR LANCE MAMBONDIANI
CEO,
Steward Bank
Lance Shingai Mambondiani is Chief Executive Officer at Steward Bank, a wholly owned subsidiary of Econet Wireless Limited. He also doubles up as CEO of the Digital Banking Arm for Cassava Fintech, another subsidiary of Econet Wireless Global responsible for digital banking projects across Africa. He joined the bank in July 2013 as Business Development & Strategy Executive, appointed Acting CEO in February 2015 and confirmed as substantive CEO in August 2015. He is a Lawyer and Banker with years of experience at executive level.
He previously worked in Europe for various Banking and Financial Institutions. Prior to joining Steward Bank, he was Deputy MD at Coronation Financial, a specialist financial advisory services firm based in the UK, client services manager at Barclaycard (UK). He was also engaged as a Lecturer in International Finance for development at the University of Central Lancashire Business School and as guest lecturer in Financial Markets and Corporate Governance at the University of Manchester. Before he left for the United Kingdom, he was Managing Director of Kingdom Private Bank, a division of Kingdom Financial Holdings and Chief Executive Officer of TN Asset Management, a subsidiary of TN Bank in Zimbabwe. Prior to his banking career, he practised as a corporate attorney with Costa Madzonga legal practitioners and had an internship at Fulton & Howard in Chicago (IL).
He is a Chevening scholar, attaining his PhD from the University of Manchester in 2011, analysing the relationship between bank ownership, corporate governance and profitability in the Zimbabwean banking sector. He has a combination of skills in retail and investment banking, economics, trade finance, corporate finance, law and development finance.
JAAKKO KANGASNIEMI
CEO,
Finnfund
Jaakko Kangasniemi has been the Managing Director of Finnfund (Finnish Fund for Industrial Cooperation Ltd.), the Finnish development finance company, since 2002. Previously he was the economic advisor with Finland's Ministry for Foreign Affairs and economist with the World Bank. Jaakko holds a Ph.D. (Agricultural Economics) degree from Michigan State University, an M.B.A. from the Helsinki School of Economics (currently the Aalto University School of Economics) and an M.Sc. (Economics) degree from the University of Helsinki. During his time with Finnfund, the company has increased its investment volumes more than five-fold and shifted its primary focus to Africa.
LYNETTE NTULI
Founding Director and CEO,
Innate Investment Solutions
Lynette Ntuli is the Founding Director and CEO of Innate Investment Solutions, a professional services firm in the built environment that provides property and infrastructure development services; and enterprise asset management solutions. Ntuli has held senior leadership roles in the commercial, development and investment spheres of the property management and trade and investment sectors, and sits on the boards and working groups of various real estate organizations.
Over a 13 year period, Ntuli has gathered diverse experiences in asset and infrastructure planning, management and development and her exposure to the built environment, and accompanied by her articulation of this insight into high impact social and economic solutions is an asset to work in providing holistic development solutions in Sub Saharan Africa. She holds postgraduate property specific qualifications from the University of Pretoria and the University of Cape Town GSB.
Her experience extends to the use of the organizational capacity of the private and public sector to facilitate developments within the priority sectors of the economy with a focus on Infrastructure Development and Planning, understanding Government Planning and Development policy, asset management frameworks and audit and compliance processes. Lynette has been well profiled for her executive positions, amongst them, becoming the first woman in South Africa to become GM of a super regional shopping center (The Pavilion) and CEO of the Durban Business Enhancement Initiative.

Passionate about youth development and leadership, Lynette is a Founding Director and Chairman of IgniteSA.com, a youth-oriented digital media and programme platform which curates content in Education, Skills, and Entrepreneurial Development in South Africa.
SIMBARASHE MHURIRO
Director,
Oxygen Africa
Simbarashe is the 33 year old Founder and Managing Director of Oxygen Africa, a Zimbabwean renewable energy development company focused on commercial and industrial rooftop solar photovoltaic projects. Oxygen is currently developing 50MW rooftop solar project with Old Mutual Property, the largest property investment managers in Zimbabwe; as well as a second with Minerva Risk Advisors, a leading provider of risk management services, insurance and reinsurance brokerage and employee benefits consulting in Zimbabwe.
In both 2018 & 2016 Simba was named as one of Africa's 30 most promising and inspirational young entrepreneurs in Africa by Forbes Magazine. Simba has also been recognised by the Africa Youth Awards as one of 100 most Influential Young Africans of the year. Afk Insider magazine named him among 12 Most Promising African Entrepreneurs of 2016 whilst in 2017 Africa.com named him among 40 Africans Under 40 – Making It In Africa. The Africa Innovation Summit listed Simba's project as one of the Top 50 Innovations in Africa for 2018 and Simba has been nominated for Innovator Of The Year at the 8th All Africa Business Leaders Awards 2018 by CNBC Africa publishers of Forbes Africa.
Most Influential People of African Descent under 40 (MIPAD 100), a global civil society initiative whose efforts are in recognition of the UN-backed International Decade for People of African Descent, named Simba among its 2017 honourees for business and entrepreneurship inside Africa. Medium.com's listed Simba among 100 game changers for inspiration on how you can hack entrepreneurship and growth in its 100 Must-Follow Black Entrepreneurs, Influencers & Speakers list of 2017.
SAM AJADI
Insights Manager,
GSMA Ecosystem Accelerator
Sam is an Insights Manager for the GSMA Ecosystem Accelerator programme. His role involves providing mobile operators and start-ups across Africa and the Asia Pacific with innovation intelligence. He also assists with Innovation Fund-related activities within the Ecosystem Accelerator team. Prior to joining GSMA, Sam was an Analyst at research and consulting firm IHS Markit, covering Africa and the Middle East telecoms market. His key roles involved producing reports on operator performance and strategies, M&A trends, and regulatory developments. Prior to that role, he was a Research Analyst at the Centre for Economic Performance at the London School of Economics.
KINGSLEY IFY
Co-Founder & CEO,
Springboard

I am the co-founder and CEO of Springboard Afro-Nordic Business platform. I'm passionate about promoting business bonds between the Nordics and Africa. My current role involves working with startups, institutional players and businesses - both private and public - to facilitate future Afro-Nordic business ventures.
My entrepreneurial journey started when I spotted a trade deficit between the Nordics and Africa. I therefore see the importance of leveraging trade between the two regions as a way to add long-term value to business development in Africa.

I'm excited about is exploring the synergies that exist between the two regions. Part of my mission is to understand why Africa has been so slow to live up to its true potential and to do my part to claim its place as an economic powerhouse.

I am a passionate believer in the power of the human mind and its ability to shape our world. I'm eager to provoke, excite and to offer people something new and different to think about. Sometimes I like to challenge common beliefs about how we see ourselves and our value in society.
MATTI COPELAND
Executive Director / Nordic Business Development
Matti spends his time at EY as Growth Market Leader and Client Executive. He loves to build bridges between startups and large corporations. He also calls himself Chief Curiosity Officer.
BIRGIT NEVALA
Programme Director,
Finnpartnership at Finnfund
Birgit Nevala, Programme Director of Finnpartnership at Finnfund, Master of Arts, majored in African-studies. Finnpartnership together with the Ministry for Foreign Affairs of Finland gives grants to Finnish businesses to start long-term projects in developing countries. Finnpartnership also makes matches between Finnish companies and companies in developing countries.
Previously worked as Development Cooperation and Communications Manager at U-landshälp från Folk till Folk in Finland mainly in teacher training and vocational training projects and agricultural projects in Mozambique, Malawi, India, and Angola. Also acted as a lecturer at Helsinki University for African-studies and as a researcher in Museum of cultures.
FATOUMATA BA
Founder & CEO,
Janngo
Fatoumata BA is a Board Member, Investor & Entrepreneur currently the Founder & CEO of Janngo, the #1 tech for good platform in Africa.
At Jumia, the #1 African unicorn, she served as Founder & CEO in Ivory Coast, Managing Director in Nigeria and Member of the Executive committee at Africa level, driving the performance of 130+ operations across Africa, spanning around 10+ verticals (Mall, Market, Food, Travel, Deals, Cars, House, Jobs, Services, Pay, Lending) in 30+ countries with 3000+ direct jobs, 70000+ indirect jobs and opportunities created for more than 500 000 SMEs across Africa.
She is passionate about leapfrogging development through technology in Africa, in particular when it comes to women's entrepreneurship & empowerment, SMEs growth and formalization as well as tackling health and education issues through medtech and edtech.
Her career and commitment have been rewarded with several distinctions including Choiseul 100 Africa - Economic Leaders of Tomorrow and Forbes Africa 30 under 30.
She served on the Board of SouthBridge Investment Bank, on the Investment Committee of Creadev Africa and on the Council of Women in Africa.
NICHOLAS NORBROOK
Managing Editor,
The Africa Report
Nicholas Norbrook is Managing Editor of The Africa Report magazine, helping to set up the publication in 2005. He has been a producer for Radio France International and has lived and worked in West Africa. In 2011, he won the Diageo Business Reporting award for Journalist of the Year. His current research interests are the state-driven economies of Asia and their counterparts in Africa.
OBI EJIMOFO
Chief Innovation Officer,
Asoko Insight
Obi is the Chief Innovation Officer at Asoko Insight leading on initiatives that scale the venture's value proposition of charting the African corporate eco-system. Prior to his current role, he led Asoko's operations in region, establishing the in-country research teams and strategic partnerships in core markets.
Previously, Obi was Managing Director of the real estate marketplace - Lamudi, Nigeria and prior to this, he spent over 10 years leading technology-driven transformation programmes at Thomson Reuters, Philips Electronics and Vodafone.
MONIKA LIIKAMAA
Co-founder & Chairman of the Board, Enfuce Financial Services
Monika Liikamaa is a co-founder and Chairman of the Board at Enfuce Financial Services, the world's first level 1 PCI DSS compliant cloud-based service provider approved by the Finnish FSA. Monika's visionary thinking, and experience of the fast-paced payment industry has enabled Enfuce to integrate solutions for their customers in record breaking time. Building sustainable payment solutions is a core value for the company, and with Monika's wide knowledgebase of the industry nothing is impossible. Being future focused and collaborating with other industry experts is in Monika's mind the recipe for success. A business is nothing without a great team of people, and that is why Monika has gathered industry experts around her both as co-founders and as employees for Enfuce. Enfuce Financial Services is now one of the fastest growing Fintech companies in Finland and Northern Europe.
OKI TÅG
Co-Founder, Digirockstars
Oki has 15 years of early-stage startup experience to share. He mainly preaches the "Why 90% of startups fail? (And how not to)" -sermon, and enjoys it a lot. Currently his day job is at Microsoft Flux and evening job as one of the co-founders of #digirockstars.
MATTHIAS MÖBIUS
Co-Founder, StartHub Africa
StartHub Africa is one of the most innovative entrepreneurship ecosystems in Africa founded by members from Harvard, Oxford, MIT, LMU and Technical University of Munich. Our mission is simple: We turn job seekers into job creators. We are creating the first action-oriented entrepreneurship ecosystem across African universities. Based on scientific research, we are building up a practical entrepreneurship infrastructure at African universities so that students can found sustainable and efficient companies. Our goal is to provide more young leaders with the opportunity to sustainably start a business and bring in larger and more efficient companies in the market by accompanying businesses during their starting and growth period.
DARIO GIULIANI
Founder of Briter & Consultant GSMA
Dario works at the intersection between innovation and private sector development in emerging markets. MSc in Development Studies, Dario consults for organisations such as Oxford University, MEST Africa, and GSMA, and has worked across Europe, Sub-Saharan Africa, and Southeast Asia. In 2016, he founded Briter, a think-tank researching into the role of innovation in socio-economic development.
EVAN YAP
Head of Research and Business Analyst at Tykn
Evan Yap leads Tykn research and educational operations and fulfills the role as a trainer/lecturer, change advocate and blockchain academic. His background in International Politics, Public Governance and (corporate) economics and strategy complements his involvement in the blockchain space that originated as early as late 2012. He joined Tykn in August 2017 after working with one of the world's' most prominent think tanks in the realm of humanitarian innovation; HumanityX. As a rare technocrat he supports the team in the scaling up of the company with in-depth technical and social research, technical writing and strategy assessments to ensure that Tykn's vision can be realised; blockchain for good.
CHRISTOPHER PALMBERG
Program Manager, BEAM, Business Finland
Christopher Palmberg is currently Program Manager and leads the Business Finland Developing Market theme and Business with Impact (BEAM) program to support Finnish innovative and sustainable solutions for needs in developing countries. His prior responsibilities include RDI program portfolio management, ideation, funding and utilization of innovation research for strategy and Finnish innovation policy. He has chaired international evaluation panels for Strategic Innovation Programs (SIP) in Sweden, he is a delegate to the OECD Working Party on Bio-, Nano- and Converging technologies, and has held expert positions in RDI program and policy evaluation panels for the European Commission.
Prior to Business Finland he worked as Senior Consultant at Advansis, an innovation and development policy consultancy, lead the Working Party on Nanotechnology at the OECD in Paris to advice governments on policy issues related to the responsible development and use of nanotechnology. He also has a background as senior researcher at ETLA, the Research Institute of the Finnish Economy, with a focus on the ICT industry and knowledge economy, internationalization of R&D and emerging technologies, and at the VTT Group for Technology Studies with a focus on the sources, patterns and success of innovation, S&T and innovation indicators, and policy evaluations.
Christopher Palmberg holds a Ph.D. in Industrial Economics and Management from the Royal Institute of Technology in Stockholm.
JUSSI HINKKANEN
CEO, Fuzu Ltd
Jussi is the CEO for Fuzu Ltd and in charge of driving Fuzu from vision to reality and establishing www.fuzu.com as the leading career development and employment platform across emerging markets. With more than 3.5 million users and dozens of tier-1 clients Fuzu has been recognized as one of the most innovative companies across Africa by Tällt Ventures, Africa Business Review, Disrupt Africa and several others.
Before founding Fuzu Jussi worked in the leadership team of Nokia India, Middle East and Africa, based out of South Africa and UAE, driving strategic partnerships, ecosystem activities and business strategy. Prior to Nokia Jussi worked as Adviser to the Minister of Science, Technology and Innovation in Mozambique, raising more than USD 60 million of funding, building the national eGovernment Strategy and a high speed network connecting universities to Internet. Before relocating to Africa in 2005, Jussi worked in Finnish multinationals in Europe, US and Asia in various leadership roles driving software and strategy development.
Jussi has contributed to a number of programs, publications and conferences and catalyzed initiatives like Open Innovation Africa Summit, DEMO Africa and the mLab network. Jussi holds MSc in Industrial Economics and Software Sciences from the University of Tampere, Finland.
SAKU TUOMINEN
CEO, HundrED
Saku Tuominen is a Finnish entrepreneur, education innovation specialist and the CEO of HundrED. HundrED helps schools change by seeking and sharing scalable innovations in K12 education globally. He has written 11 books, consulted various companies and been teaching innovation in Aalto University in Helsinki.
PASI RINNE
Pasi Rinne, Chairman and founding partner of Gaia Group.
He has profound experience in international environmental governance and diplomacy, corporate strategies for sustainability, climate change, innovative instruments for finance and development. He is an internationally known policy-maker and sustainable business thinker.
With Gaia's global sustainable business consultancy helping its clients to make the world cleaner and safer, Pasi leads and designs a growing number of successful business development assignments in East Africa and other emerging countries. With more than 25 years of experience, Pasi continues to be thrilled to prove that sustainable business is better business, and that sustainable business generates lasting and remarkable development impacts.
Over the last two decades, Pasi has personally led various executive business strategy projects for corporations, governments and international organizations, such as the United Nations. He has also led demanding UN operations on post-conflict and disaster management and successfully managed significant achievements in reducing disaster vulnerability and generating sustainability benefits through innovative environmental operations, new business models and finance solutions.
NINA RUDANKO
Executive Director, Fintech Finniland Association
Nina Rudanko has 20+ years of experience in Financial markets. Her previous positions include Head of Sales of Equity markets as well as Business Controller of Nasdaq Commodities, where she has been member of management team, responsible for financial planning and active player in forming global strategy.
Most notably during last years she has been active in boosting FinTech industry in Finland and is founding member of Fintech Finland Association.
BOB CHESTNUTT
Chief Development Officer, Anergi
Bob began his career as a Mechanical Engineer with the Northern Ireland Electricity Service (NIES) in power plant operations gaining experience of coal, oil and gas turbine technology. Following the acquisition by AES, together with Tractebel, of two of NIES's plants in 1992, Bob was one of a small team responsible for award-winning refinancing this acquisition on the London Capital Markets. After 9 years in Northern Ireland with NIES, Bob joined AES in 1995 as a Project Director based in London involved both in development and in operations support throughout Africa and Europe. Bob joined Aldwych in May 2006 and successfully led the Rabai Project in Kenya to financial close in October 2008. Having been the Aldwych Project Director for the 310MW Lake Turkana Wind project located in Northern Kenya during its development phase Bob is now a Director of the project company, Lake Turkana Wind Power. This landmark project has completed its construction phase and is now in operations. Through the course of his career Bob has successfully participated in most aspects of development and financial structuring of complex projects in developing markets. Bob has a degree in Mechanical Engineering from the University of Ulster and an MBA from the Ulster Business School.
AINO PIIRTOLA
Head of the Global Impact Accelerator, Slush
Aino is the head of the Global Impact Accelerator at Slush – the world's leading startup and tech gathering taking place in Helsinki, Finland. She is extremely well integrated into the Finnish startup and innovation ecosystem through several projects and entrepreneurial studies at Aalto University. She has a strong interest in social impact-driven enterprise and how to create profound positive impact through technology entrepreneurship. With a focus on development work and international relations, Aino has been working in multiple projects related to the topic and hopes to continue her career in the chosen path in the upcoming years.
During what is – let's be honest – the most miserable weather season of the year, Slush brings together the leading actors of the global tech scene to Helsinki for something extraordinary. Described by many as "Burning Man meets TED", the event has grown in just a few short years to 20,000 attendees. In 2017, over 2,600 startups, 1,600 investors, and 600 journalists from over 130 countries gathered to Slush to drive business, and to experience the phenomenal atmosphere.
NDEYE DIARA DIOBAYE
CEO,Bleuette,
A media enthusiast, Ndeye started her career in journalism before turning to marketing
communications and events planning. A French and Senegalese National, Ndeye Diarra has worked in Congo-Brazzaville, Gabon and Senegal where she has supported private and public organizations in the development and distribution of their content towards African and international audiences. In 2017, she launched her own public relations consulting business, Bleuette, with which she spearheaded the content and communications of international forums based on the African continent and prominent conferences in France. A For Us by Us champion, Ndeye Diarra is committed to contribute to Africa's active ownership of its narratives. She is a Sciences Po Paris and London School of Economics graduate.
JOVIN HURRY
Core Team Member, NELIS (Next Leaders' Initiative for Sustainability)
As a Senior Strategist, Jovin works with owners of small and medium enterprises to get them to think through their strategies on business and sustainability, for them to stay competitively relevant in their fragmented landscapes.
He specifically helps clients identify the most important issues among many; visualise business model innovations; see patterns and interrelationships; re-frame problems; and finally help in the execution phase to get things done.
During his free time, Jovin helps to organise Olympic Games.
ANTTI KOSUNEN
Co-founder, Nestholma
Nestholma Venture Accelerator accelerates collaboration between startups and financial institutions and corporations delivering innovations and learning to corporations.
Nestholma builds corporate accelerators and manages the whole process creating a true win-win situation for both startups and corporations. That includes coaching, funding, contacts, and insights from the corporations.
Corporate accelerator, startup accelerators, matching corporations & startups, fundraising, investments
www.nestholma.com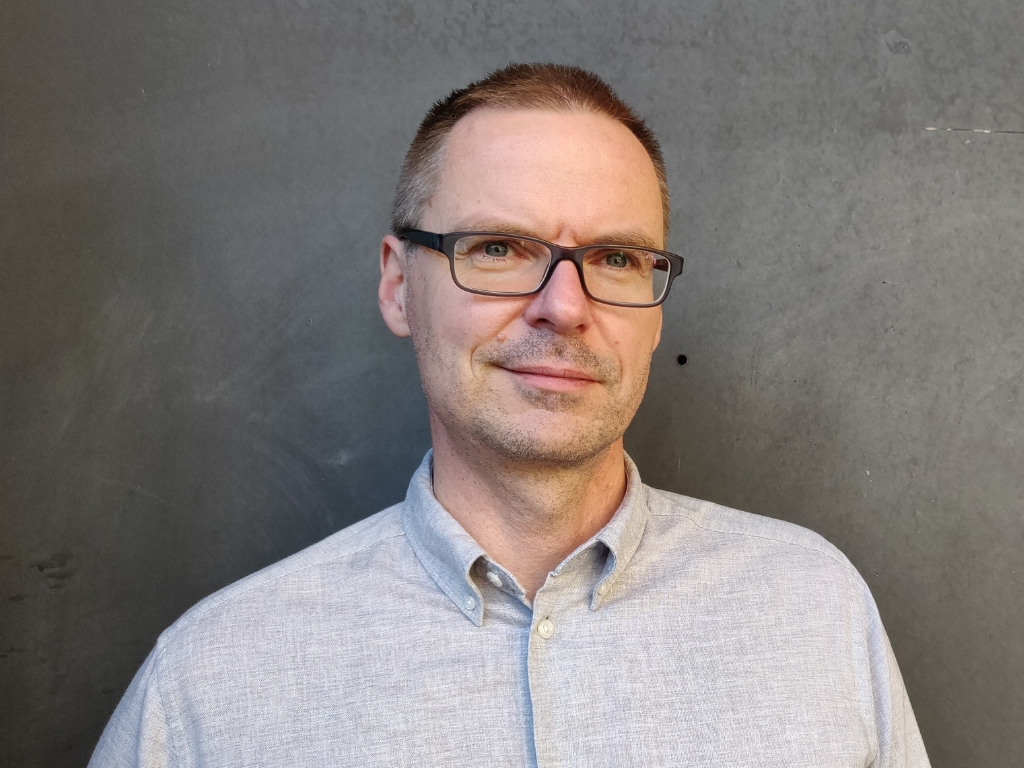 TAPIO PELTONEN
CEO, EEX
Tapio Peltonen is an entrepreneur with mission to solve global challenges through entrepreneurial leadership and collaboration.
His own company, EEX, takes large organization leaders out of their boxes to help startup entrepreneurs and to learn about entrepreneurship and collaboration. Tapio is also coaching startups at the EnergySpin accelerator and he has been working in the field in Africa with partners like ABB and Nokia. Originally trained as an economist at the University of Helsinki, he also holds an MBA from Helsinki School of Business (Aalto).